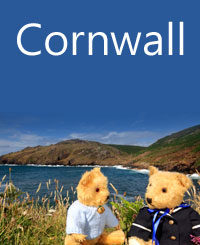 My name is Dale Reardon I was born in Helston Cornwall in 1962, Ihave a background in race car design and fabrication. I have always had teddy bears old and new and I am very fond of them, I started photography many years ago setting up my own dark room but it was all just for fun I now have moved to digital imaging, and two years ago started selling my work, With my trusty bear Tat by my side, he soon found his way into my photos and this has progressed into Bears on Location.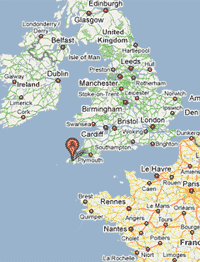 Cornwall is at the south west point of the UK and is a peninsula surrounded on three side by the Atlantic ocean it has some very beautiful coastline with golden beaches and tall rocky cliffs.
Cornwall has lots of ancient monuments and a rich history of tin mining, it is all this beauty that I capture in my art along with some very special Teddy Bears to make Bears on Location a unique combination.
Dale Reardon
URL : bearsonlocation.co.uk